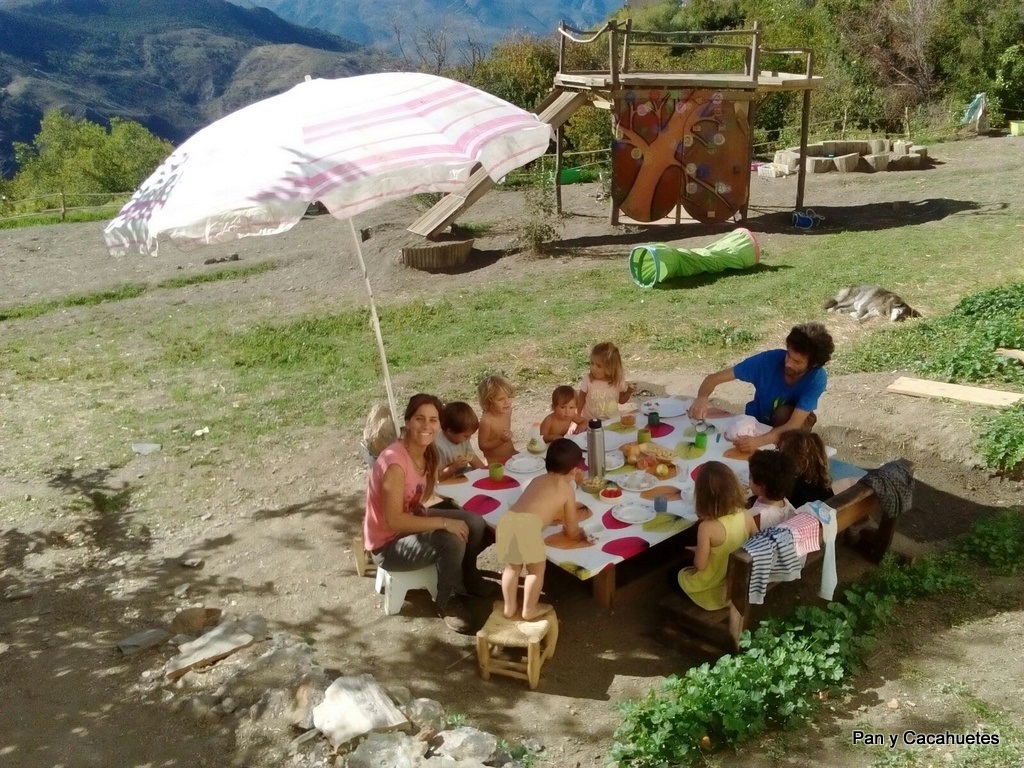 Who we are
We are a group of parents living in the Alpujarra mountains, in the heart of Sierra Nevada, to the south of Granada.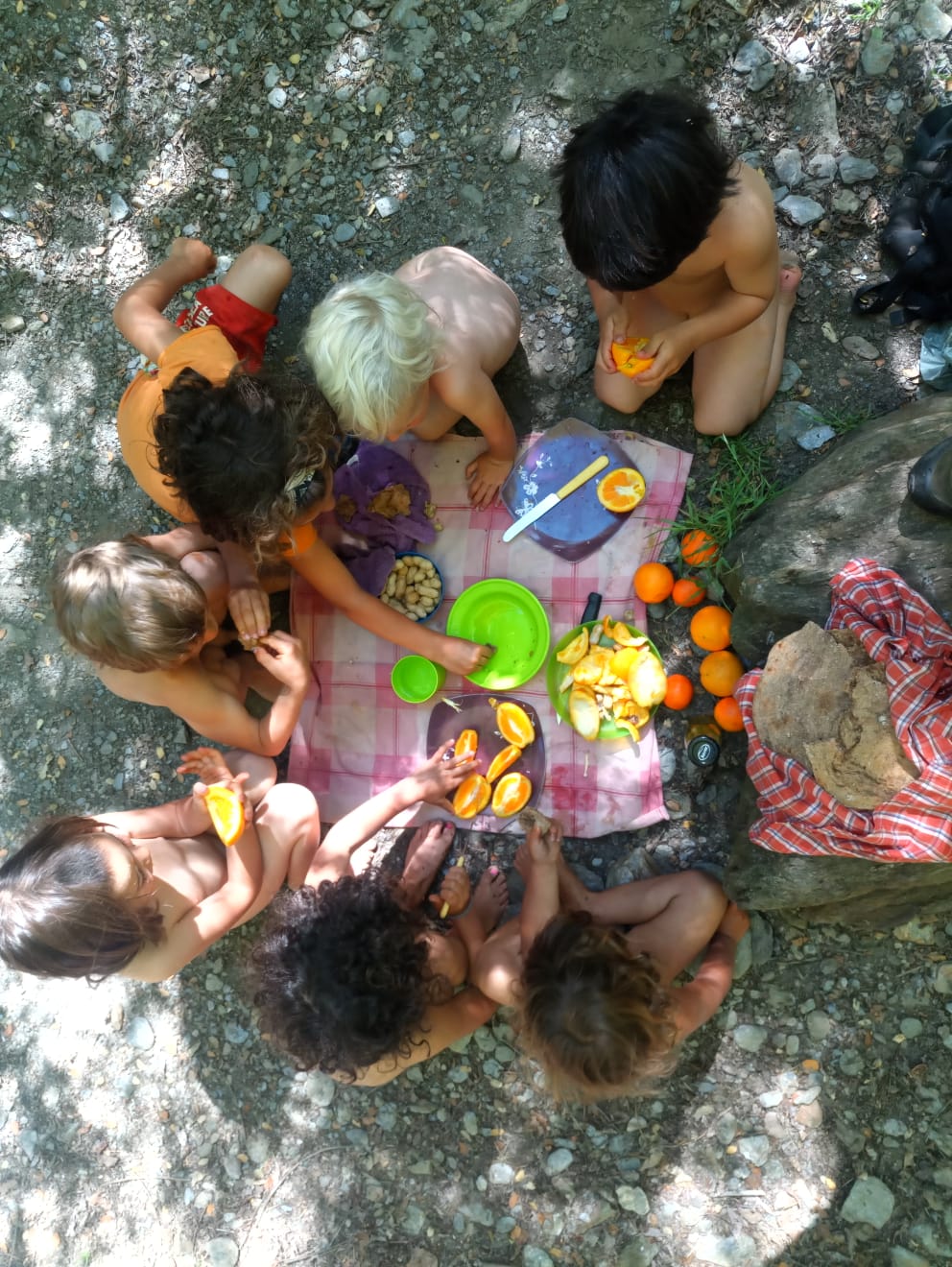 Fed by the timeless beauty of the region, we set up a project of a "small school" (escuelita), which was baptised Pan y Cacahuetes (in reference to the breakfasts of the school including bread made on site and peanuts or other nuts, as well as seasonal fruits).
Pan y Cacahuetes is an educational space respectful of the development processes of the children, which consists of a renovated barn divided into three rooms and a garden surrounded by trees, rivers, footpaths, and terraces once fashioned by the Moors.
The escuelita is run by an educational team made up of four of the seven families currently in the project. This peculiarity of Pan y Cacahuetes makes the family-school relations very lively and contributes to their coherence.

Our early days
The journey of our small school begins in 2015. Some moms and their babies meet once a week to share their experiences. Their little ones are aged between 1 and 2 years old.
Based on the need of some of these moms to find a bit of living space without children (we all live far from our families), two families suggest to create a caring and respectful space for children.
Thus, from the start of the 2015/2016 school year, as of two mornings a week, eight toddlers benefit from a large room divided into several play areas, with free access to water and earth, under the supervision of caregivers (two moms and one dad) who share the common desire to learn more about who they are, what is involved in caring for children (and for oneself), and the development processes human beings.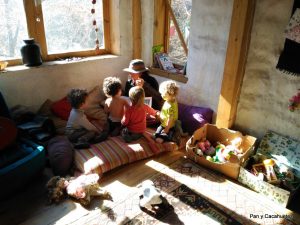 Line of thought
From the beginning, we have relied on the humanistic vision, and more specifically on the representatives of the New School of the twentieth century, from Maria Montessori to Rebecca Wild, Neil, Freinet, Piaget, Malaguzzi, Pickler and Steiner, to name a few.
Spanish projects that have been in operation for more than 20 years, such as Ojo de Agua, Violeta, Paideia and El Roure, also serve as a guide on the path we have chosen.
In addition to pedagogical references, let us add the reference of Gestalt Therapy, which helps us understand all stages of human development, from birth to death, and from suffering to fullness.

More about us:
–>