Our outside "mud kitchen" is probably one of our kids' favourite spaces in the escuelita. And this is hardly surprising, as the outdoor kitchen allows them not only to imitate what adults do, but also:
– stimulates their imagination (they prepare many cakes, soups and other delicacies);
– develops symbolic game (role distribution in the preparation or invention of dishes);
– promotes interaction and cooperation between children;
– allows them to practice fine motor skills (pulling herbs for the soup, mixing sand in water, transferring liquids, etc.);
– reinforces their sense of touch;
– and allows them to discover how matter is transformed (how the earth is diluted in water, for example).
In the escuelita, this space is divided into 2 zones:
– a covered kitchen (located below the "pirate ship"), where children have jars of various sizes containing seeds and other natural treasures that they can manipulate and organize as they wish, as well as an oven to bake their cakes;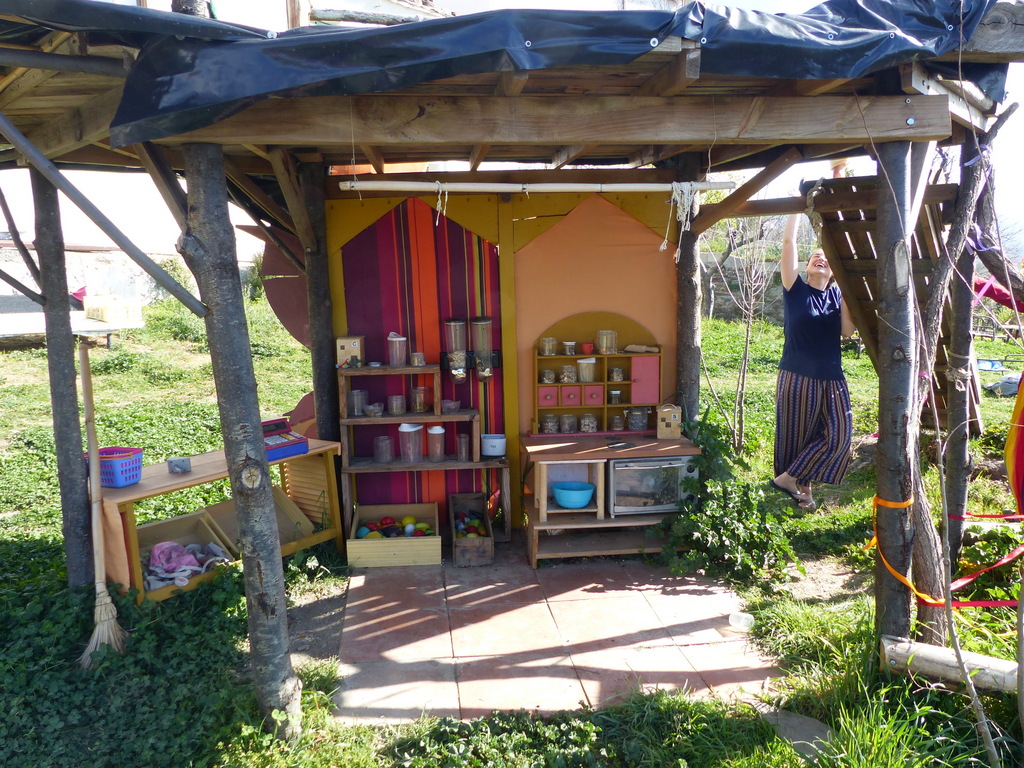 – a water area with two sinks with their respective taps, and many utensils, glasses, plates, cutlery, enabling them to unleash their projects as budding chefs!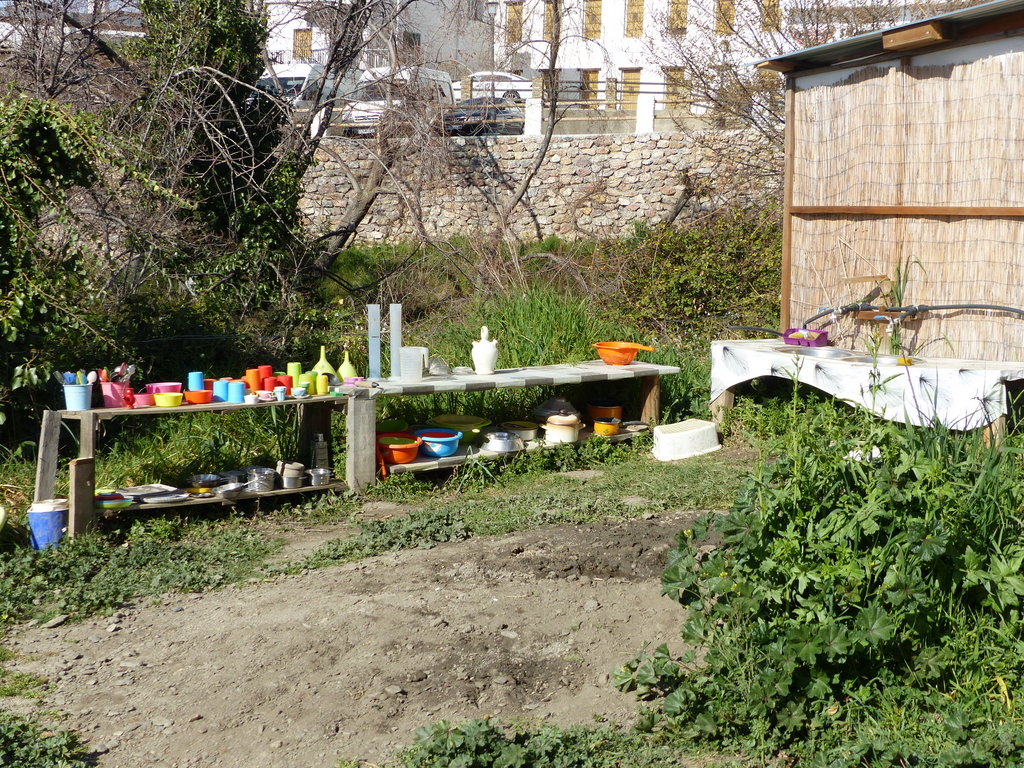 Here is a mini video of children preparing "chocolate flour"!